Gallery for Moth Conspiracy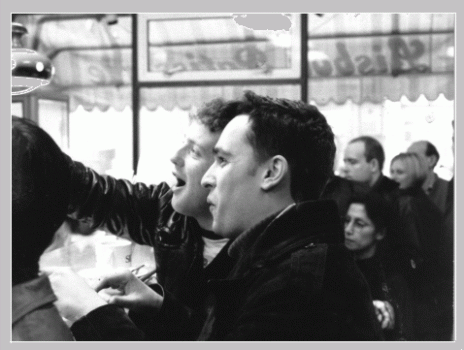 Ordering coffees. Left to right: Patrick and John Moreira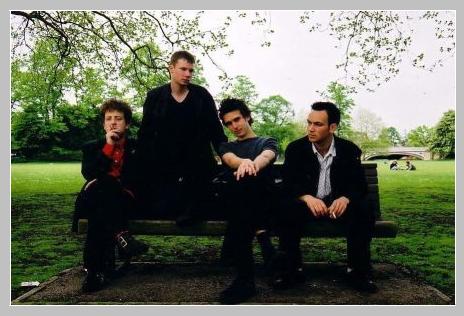 Photo courtesy of Soo Martin
This photo is of the current band members. They are from left to right, Patrick Sheil, Richard Pearce, Will Widdess and Jonathan Mair. This was taken at Jesus Green in Cambridge. Patrick has since given up smoking! This picture will soon be updated.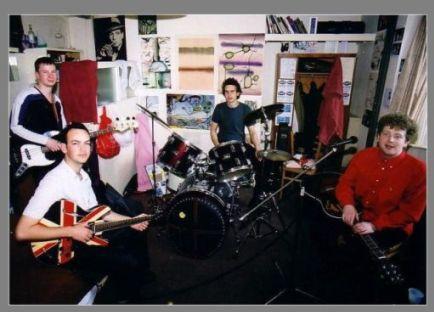 Photo courtesy of Soo Martin
Band members practising.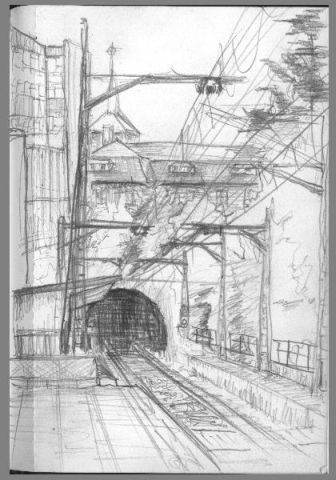 This is a line drawing of a Spanish train station drawn by Patrick Sheil while travelling in Spain. The drawing was done as he waited for his connecting train.